Art in the Church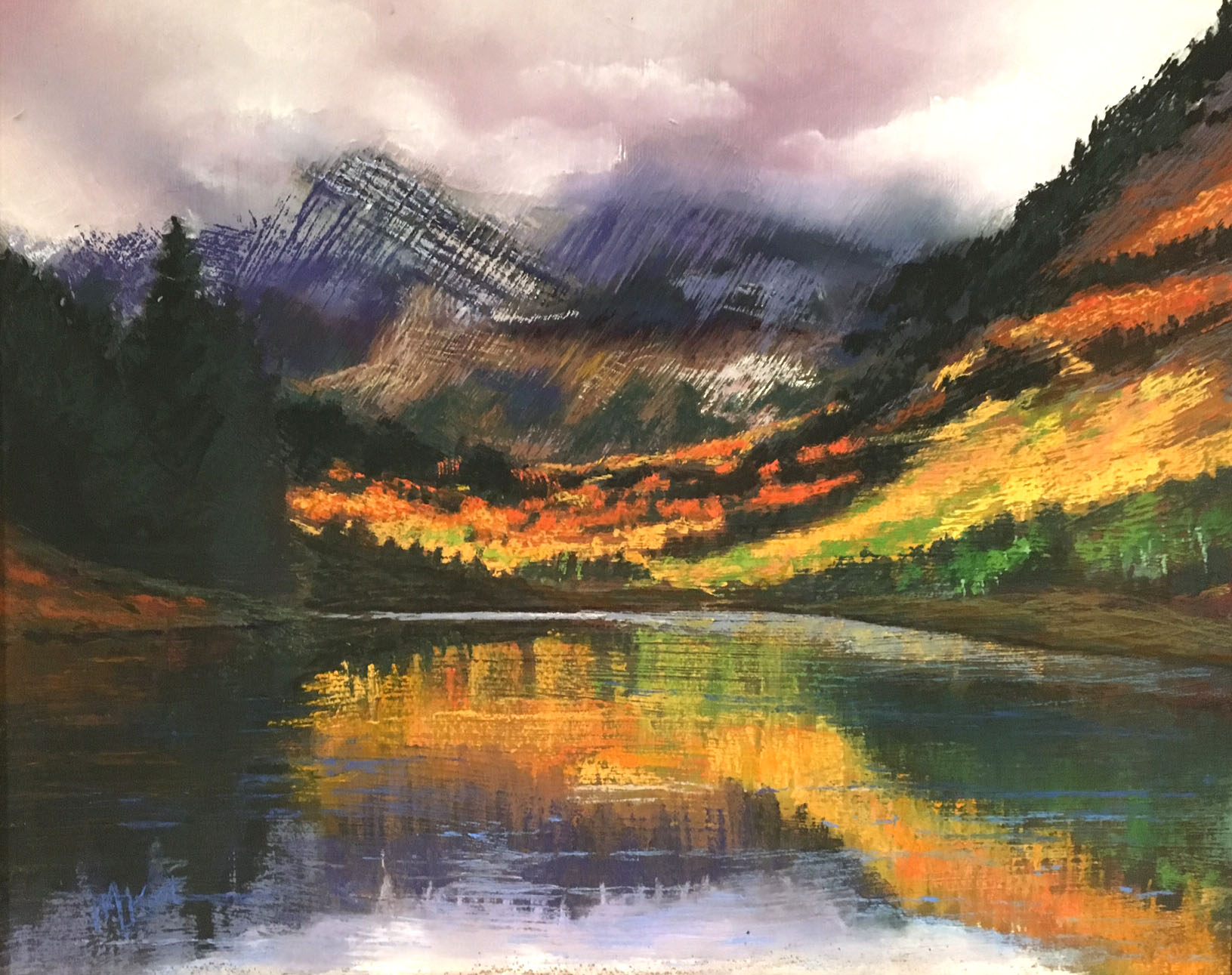 This Sunday, August 6, the Art: Food for the Soul exhibit will open in the narthex, with a meet-and-greet reception with the artists (9 a.m. to noon).
---
Guest post by Marlene Kort (Painting in header also by Marlene Kort.)
Our Creative Calling
The book of Genesis opens with God at work creating. He brings something new into existence from a murky soup (Genesis 1:2). Then He fills the world with an amazing profusion of life in the heavens, on earth and in the seas. His final masterpiece is man, male and female, created in His own image.
Humanity was created to reflect God in His work, making something new, filling the world with beautiful things, bringing design and purpose to formless disorder (Genesis 2:7).
In his book Culture Making, Andy Crouch suggests a special resonance between God who makes a world out of a primordial mass, and the capacity of artists who take raw and mundane elements such as paint, ink, or clay and through them create elaborate, imaginative worlds.
To be an image bearer is to be a culture maker. This is not an accident of history, but is something first modeled by God. Artists are included in the biblical narrative as God-honoring culture makers: choreographers (Exodus 15:20), sculptors (25:9-40), silversmiths (31:1-11), songwriters (Psalms), composers (2 Chronicles 5:11-14), storytellers (Judges 9:7-20), and various other artisans (1 Kings 7:13-22).
Kang Lee Sheppard Brown
Faith As A Visual Register
Who hasn't been captivated by stunning visions of nature? The Psalmist claims, "The heavens declare the glory of God, and the sky above proclaims His handiwork. Day to day pours out speech and night to night reveals knowledge" (Psalm 19:1-2). For the Psalmist, creation's visual displays are an important source of knowledge and communication with our Lord.
A Church Art Gallery
A gallery in our local church provides a way for the people of God to understand that God is at work not only through the verbal register but in and through the visual register as well.
A gallery can help the church body identify and embrace her calling as culture-making people.
It provides a site for reclaiming a God-given visual register
It mobilizes and empowers a community of artists within the church
A gallery can bridge and and connect the church to the broader community.
Art can inspire a more visually-rich worship.
Caren Clarke