Care Portal: Meeting Children's Needs in Colorado Springs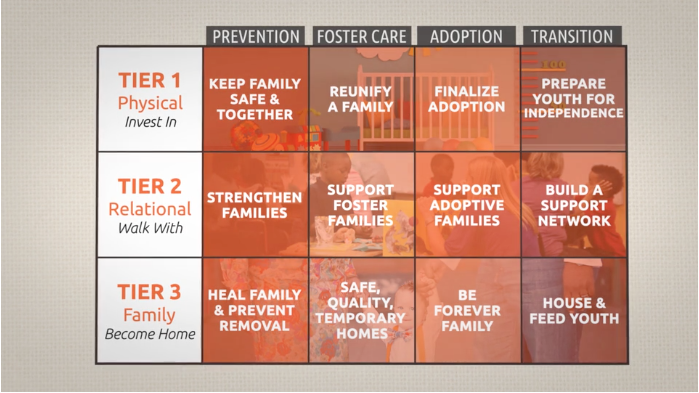 When families are in crisis, sometimes simply having a physical or relational need met can bring stability.
El Paso County's Child Welfare system has reached out to churches to meet the needs of vulnerable children who are
at risk of being removed from their biological families
already living in foster families
eligible for adoption, or
transitioning out of the child welfare system and into adulthood
At the point of need, the CarePortal website becomes the hub through which a caseworker connects a child or family with a church that might meet their needs. First Pres is now part of the Care Portal network. If you're willing to receive emails about child welfare needs, sign up by emailing Beth Morrison.
How Care Portal Works