Compassion: Making New Connections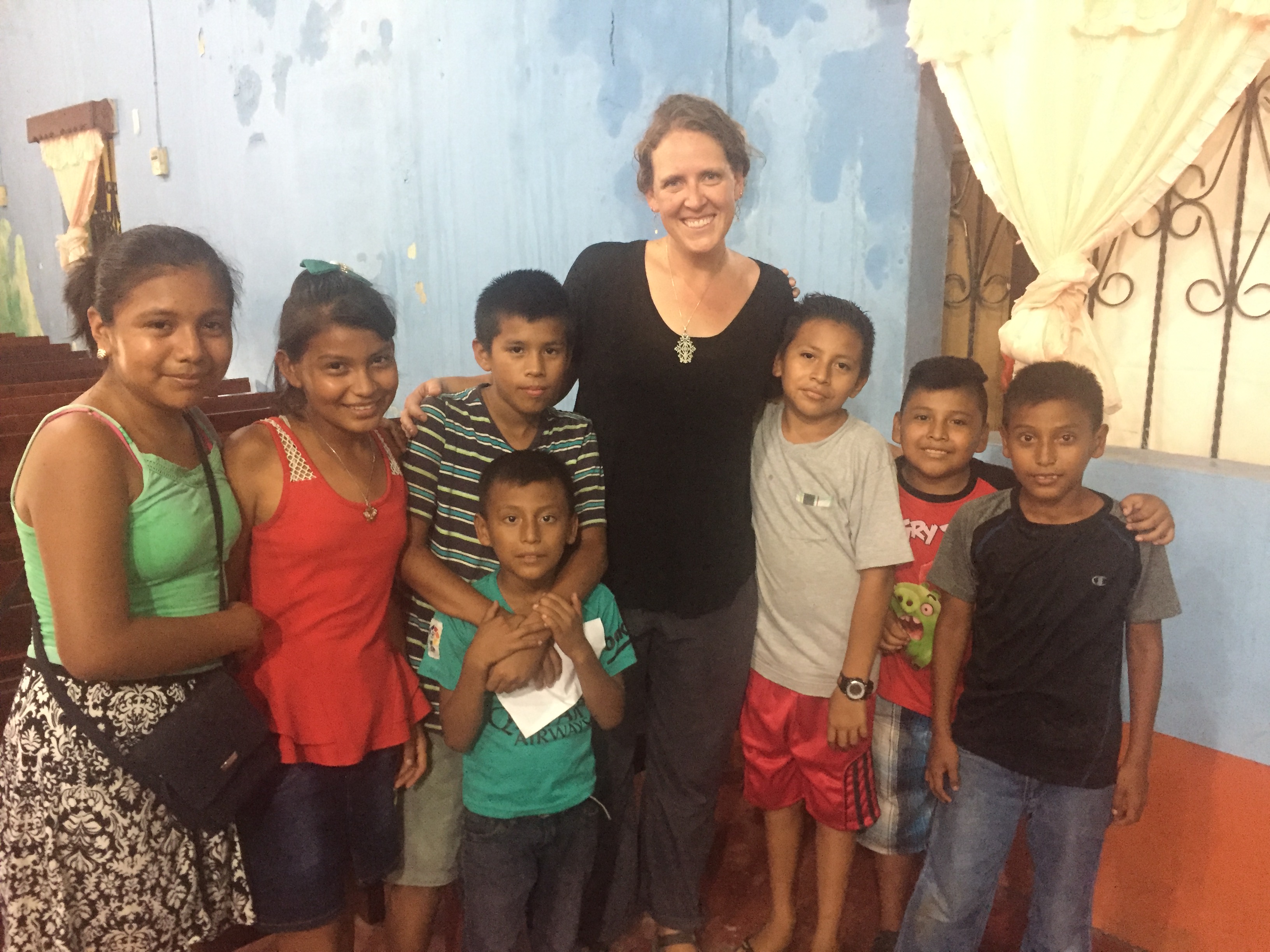 We're getting ready for worship on Sunday. Worship bulletins have been posted here.
Guest post by Erin Eilmes
Bringing New Friendships Home with Me
One of the first things I did upon my return home from Guatemala last week was to call Compassion International. I wanted to give the people of First Pres an opportunity to connect in a real way with some of the amazing people we met on our trip.
On our last day in Guatemala we visited the Compassion Child Development Center at Camino al Cielo de Nuevo San Antonio Church in Guatemala, near the Mexico border and met with the church leaders and members who volunteer there. We witnessed a local physician give the children physicals and watched local women prepare a meal for them. Pastor Abel and some other church members and kids showed us the new water sanitation facility and the eight new rooms currently under construction at the church. By faith, this church community took less than $1000 and began building a second floor for their church, in order to better serve the community God has called them to.
While we were being introduced to some of the lay leaders in the church, it struck me just how many church members were spending time at the church, serving and loving the Compassion kids. Pastor Abel shared with us that the whole neighborhood is his church—not just the part enclosed within the four walls of the church building. This congregation is truly being the Body of Christ in their community.
While Pastor Abel and the elders shared specific ways they are serving and specific prayer requests, children began to surround me. Before I knew it, I had eight or 10 kids around me sharing their stories, names and ages, and wanting to know more about me, my family, our church, and even the recent eclipse.
All of them except one had Compassion Sponsors. Galindo, an 11-year-old boy, has been waiting for a sponsor for years. His sister Emily has a sponsor, so he has been able to come to the center with her. Now, thanks to the new Kingdom relationships we are building in Guatemala, our family is Galindo's new sponsor! We've been Compassion sponsors for 17 years, but we've never had the opportunity to visit one of our children or visit a Compassion site. What a gift to now have this special connection with Galindo, his sister Emily, and our friends at Camino al Cielo de Nuevo San Antonio. What joy to write to him and send photos of our time together!
On Sunday, October 1st, Worldwide Communion Sunday, we will have Compassion packets available for unsponsored children at the two Compassion sites our church team just visited in Guatemala. This is an unbelievable opportunity to enter into a transformational relationship for you and your family, as well as for the child you sponsor.
As First Pres explores the possibilities of partnering with local churches in Guatemala, wouldn't it be neat to join their efforts by caring for their children? Stop by the tables on Sunday and pick up a packet to begin a life-long friendship with a child from Guatemala, who you can encourage for years to come and possibly meet on a future Global Engagement trip to Guatemala!