GTW Backstories: Nap Fit—Keeping the Sabbath as a Day of Rest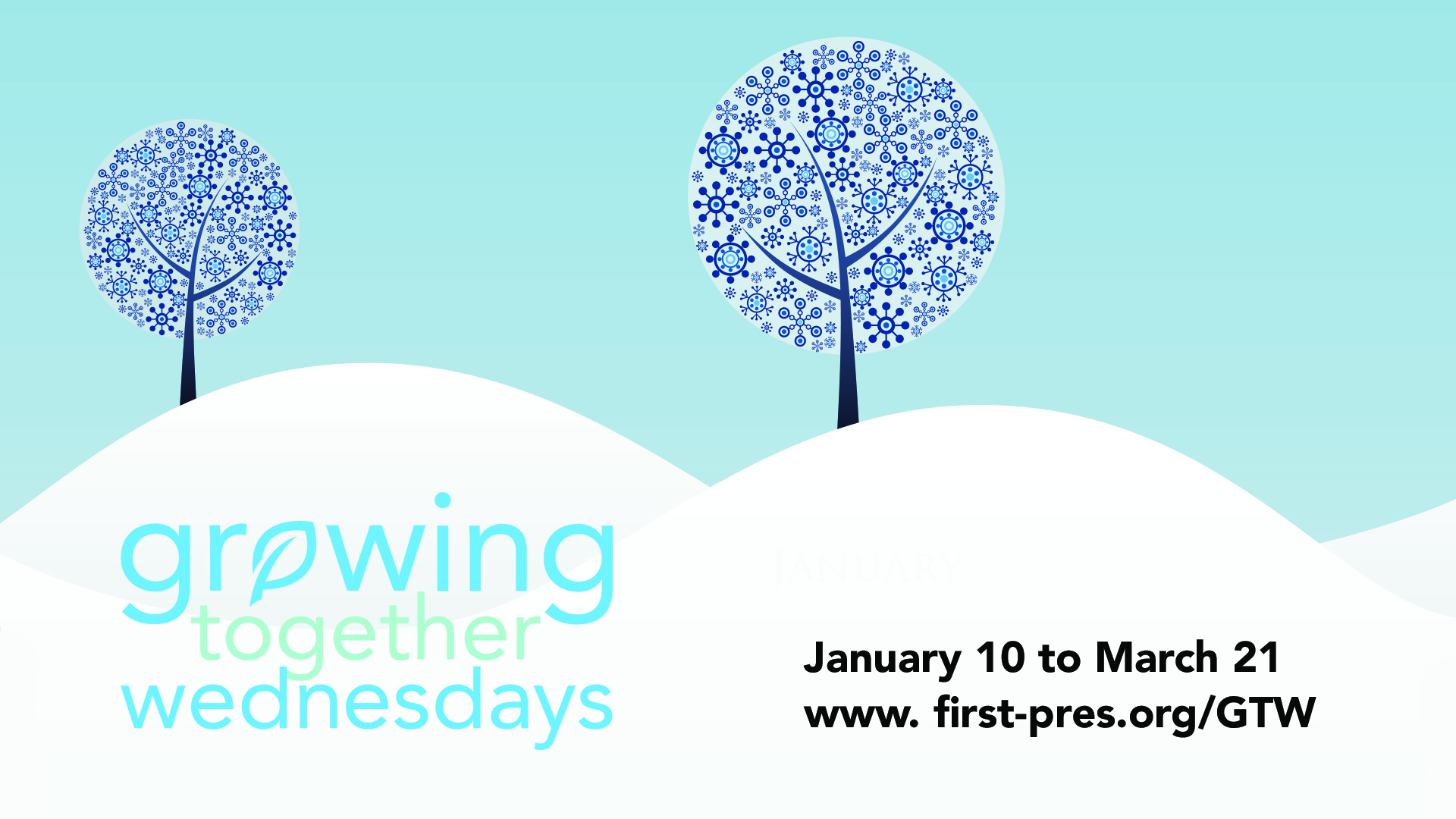 In this guest post, GTW teacher Heather Bauman shares some of the inspiration behind the class she will be teaching during the upcoming session of Growing Together Wednesdays, beginning January 10, 2018.
Class Description
Why don't we do what we know we should do? In a culture which measures our worth by our productivity and makes more and more demands on our time, keeping the Sabbath as a day of rest can be challenging. In this class, we will explore the Scriptures in order to understand God's true heart for the Sabbath, as well as offer practical suggestions for learning to keep the Sabbath as a day of rest.
First Pres: What got you excited about the topic for your class?
Heather: About six years ago, after my third son was born, I was really having trouble making the adjustment. There is a bit of a gap between my second and my third, and trying to balance the busy world of elementary school with the non-stop needs of a new baby was difficult. One day, I heard God whisper to my heart, "You need to keep the Sabbath. I made it for you."
From that moment, our household began a long journey of learning to keep the Sabbath as a day of rest. It took time and a lot of trial and error, but the Sabbath has been one of the most beautiful blessings we have ever received from the Lord—a day of rest and joy together—the favorite day of the week for everyone in our family. I have longed to share this blessing, and when Pastor Tim preached a sermon on the Sabbath, I felt it was time to share my journey with anyone who wishes to come to this class.
First Pres: How has God been working in your heart as you have prepared and studied in order to teach your class?
Heather: We have been practicing (in all the senses of the word!) keeping the Sabbath as a family, but I have also studied the Scriptures, read many books, and spent many hours thinking and praying about God's true heart for the Sabbath over the years. I believe the Holy Spirit has been reminding us of the Sabbath because our culture has made us in desperate need of rest. God desires our freedom from endless work, wants us to know that the world is not on our shoulders, and that his grace is truly free—not depending on our doing, but on our being with him.
First Pres: What does Scripture have to say about this topic?
Heather: Obviously, Scripture has a lot to say about the Sabbath. The Sabbath commandment can be found both in Exodus 20:8-11 and Deuteronomy 5:12-15. However, the Sabbath first appears in the very beginning, when God rests from his labors on the seventh day (Genesis 2:1-3). The Sabbath is not an added extra law, nor is it simply ceremonial Jewish tradition, but is woven into the fabric of creation, a gift which expresses God's love and grace for all that he has made.
One of the Pharisees' main contentions with Jesus concerned the Sabbath, and he was often seen as a "Sabbath breaker" because he would heal on the Sabbath (Matt. 12:1-12, Luke 13:10-17, John 7:14-24). Jesus' response to the Pharisees never diminished the Sabbath, but rather showed that the Pharisees misunderstood God's true heart of grace for the Sabbath, and their failure to recognize the Lordship of Jesus over the Sabbath.
We no longer live under the law, and we are not saved by keeping the Sabbath (Col. 2:20), but we also were not created to work and work with no rest. God wove the Sabbath into creation through his great mercy and grace, and there is great blessing for us when we live in the pattern God created for us.
---
Visit the GTW Winter 2018 page to view all available classes and to register before classes begin on January 10.