GTW Backstories: Parenting the Love and Logic Way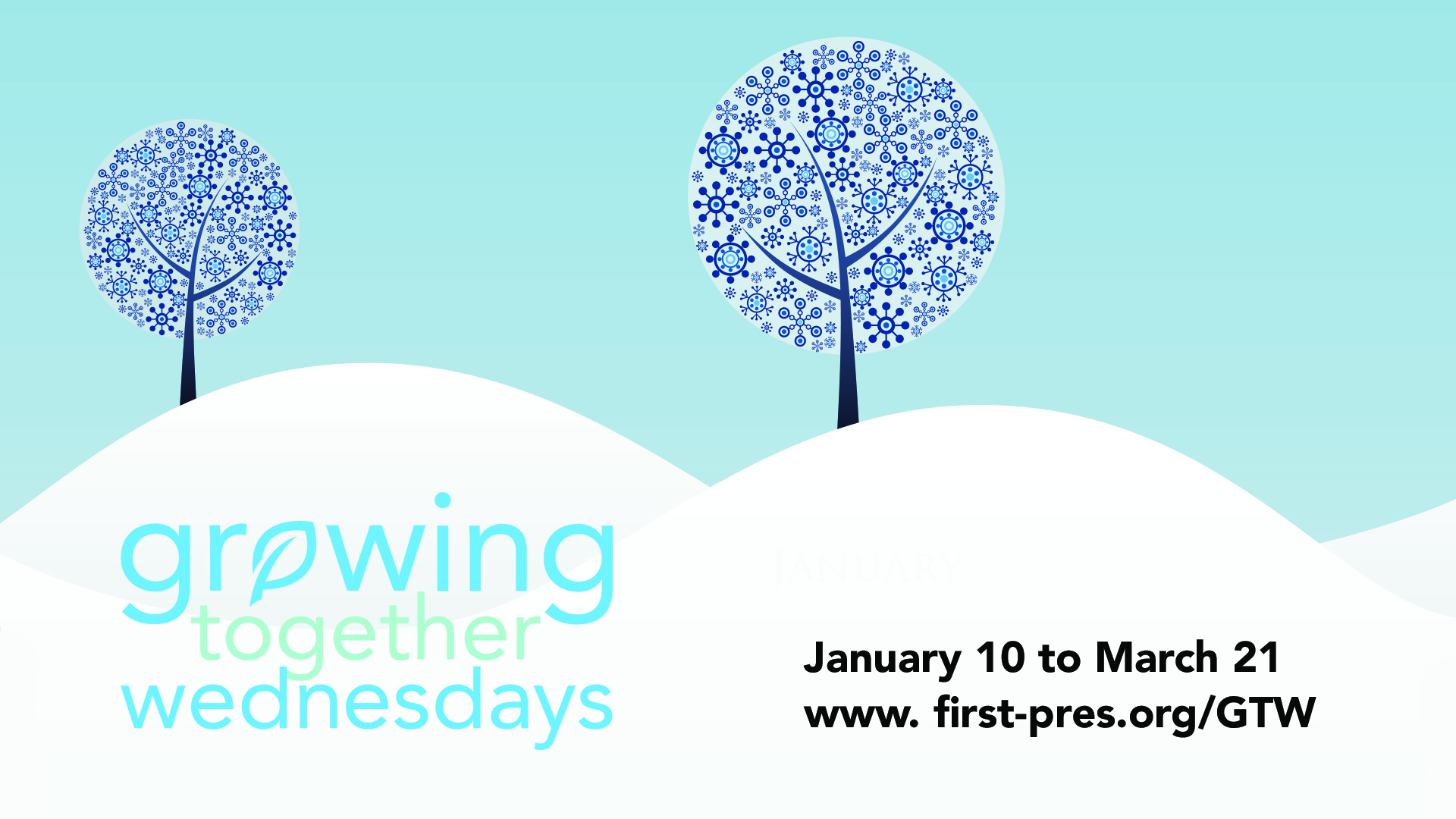 In this guest post, GTW teacher David Strehlow shares some of the inspiration behind the class he and his wife Susan will be teaching during the upcoming session of Growing Together Wednesdays, beginning January 10, 2018.
Class Description
Would you like to take the stress out of parenting and raise responsible adults? Parenting the Love and Logic Way offers easy, practical, and applicable parenting tools that allow children to learn responsibility through making good choices, problem-solving techniques, consequences, chores and more. The Love and Logic approach to parenting is built around the science of crafting caring and respectful relationships. An authentic, loving connection between parents and their children is the root of a healthy, thriving relationship built on trust and understanding. The "Love" in Love and Logic means that we love our kids so much that we are willing to set and enforce limits. This "Love" also means that we do so with sincere compassion and empathy.
First Pres: What got you excited about the topic for your class?
David: When I was a counselor at Air Academy Junior High, parents came in frustrated with what their teenager was doing. They seemed to be at a loss as to how to handle their child. I would ask them to listen to a Love and Logic CD/tape called "Drill Sergeants, Helicopter and Consultant parents." They would come back asking for more ideas. We have used Love and Logic techniques with our own children, in the classroom for both of us, on the athletic field, and in parent conferences. These techniques work with everyone from the age of 9 months to 110 years old. Susan uses them on me frequently. Business owners have taken the parenting course and have come back saying this works on the job site as well.
First Pres: How has God been working in your heart as you have prepared and studied in order to teach your class?
David: Our children are under a lot of pressure in our present culture. These techniques help them to make choices and follow through with those choices. The Love section allows your child to make decisions and the Logic section allows the child to suffer the consequences (positive or negative) of the choices they have made. We have taken 16 trips to Mongolia, because the Mongolians wanted to know how to help their children make positive decisions in their life. The schools have asked us to present classroom management ideas using Love and Logic. We have taught this course for 16 years here in Colorado Springs and have also taught the "9 Essential Skills" course to teachers.
First Pres: What does Scripture have to say about this subject matter?
David: Here are some key Scriptures to consider:
"Train up a child in the way he should go, and when he is old he will not depart from it." (Proverbs 22:6)
"And fathers, do not provoke your children to anger, but bring them up in the discipline and instruction of the Lord." (Ephesians 6:4)
"A soft answer turns away wrath, but a harsh word stirs up anger." (Proverbs 15:1)
"Those with good sense are slow to anger, and it is their glory to overlook an offense." (Proverbs 19:11)
"Discipline your son while there is hope; do not set your heart on his destruction." (Proverbs 19:18)
"A wise son hears his father's instruction, but a scoffer does not listen to rebuke." (Proverbs 13:1)
"Endure trials for the sake of discipline. God is treating you as children; for what child is there whom a parent does not discipline? If you do not have that discipline in which all children share, then you are illegitimate and not his children." (Hebrews 12:7-8)
"A fool despises a parent's instruction, but the one who heeds admonition is prudent." (Proverbs 15:5)
---
Visit the GTW Winter 2018 page to view all available classes and to register before classes begin on January 10.