Guatemala Team Update - World Water Day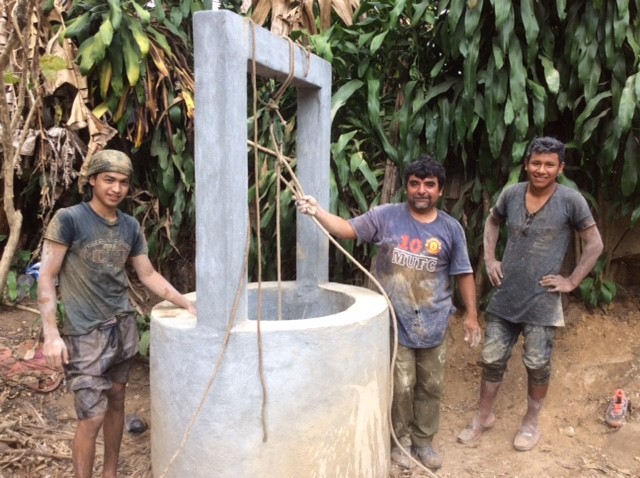 A team of two have been in Guatemala this past week continuing to discern and build our developing partnership. Here are some thoughts from a team member as they revisited Edgar and Eliu Morales and their water treatment facility.
Written by Vicki Witte
Water. We use it every day. We cook, clean, wash, and bathe with it. In Colorado we're conscious of drinking plenty of water to stay hydrated. And we grow anxious when we don't see enough of it in the forms of rain and snow. Typically in Colorado, we assume that the water from our tap is safe and healthy to drink. In fact, most of us barely think about this basic necessity of life.
March 22 was World Water Day. Most of the world does not have the same relationship with water that we have here in the U.S. Most of the world does not have clean, drinkable water readily available from the tap. In many countries, water carries deadly diseases.
For our friends in Guatemala, water brings countless possibilities. Edgar and Eliu Morales own a small water treatment plant where they purify water from their well. They provide safe drinking water to their community at a fraction of the price the big companies charge. In addition, they sell their water to distributors who in turn sell it to others for a profit, thus creating jobs within the community. The Morales family also teach about clean water, sanitation and hygiene within the local schools. After comparing river water and purified water under the microscope, students insist that their families drink only purified water.
The family uses the proceeds from Aguas de Unidad to fund their various personal ministries in the community. They help sick families buy needed medicines; they help neighbors improve their homes; they welcome children into their home so they can attend school or recover from malnutrition; and they actively wage peace, promoting and facilitating redemption of broken relationships. For the Morales family, water is truly a symbol of the power of Jesus to bring abundant life.
Edgar Morales