La Limonada: Guatemala Team Update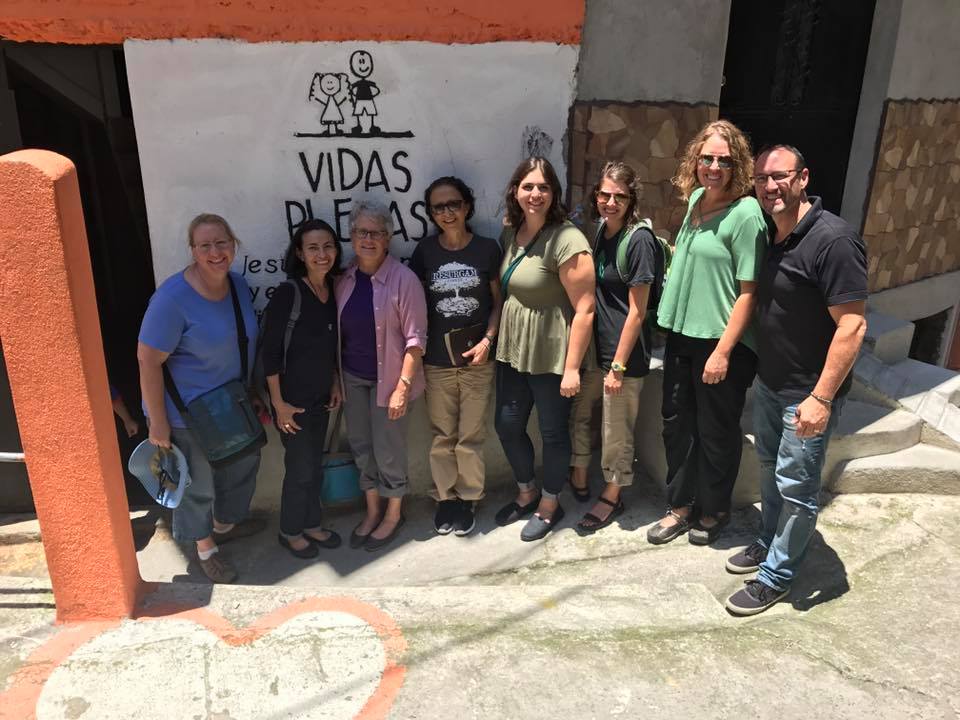 The drainage ravine that hosts the neighborhood of Limonada in Guatemala City is not an ordinary place. It is simultaneously full of hope and violence, beauty and profound material, spiritual and emotional poverty.
As we entered the door of a home in Limonada, we met a baby seated in a stroller with a pre-teen sibling providing care. Two younger children were playing in a small closet-type area with a partial ceiling and no roof that housed the equivalent of a toilet and a laundry area, but without running water. We made our way across the spongy floor to a small bedroom situated over the edge of the ravine. There we met the mother of the children, who was sitting quietly on a stool. She held a towel to her mouth to stem the flow of saliva resulting from a recent stroke that paralyzed her left side. The stoke occurred shortly after gang members climbed through her bedroom window and held a gun to her head, demanding money for her absent husband's debts. These are desperate, fragile lives, literally on the edge.
How do hope and violence, beauty and poverty exist together in this difficult place? Enter God and His faithful and creative people who bring hope and identify beauty. Tita Evertsz is one of these servants. She founded Plenas Vida to provide opportunities to the children of this community through four children's centers. Tita shared that "This work is a lonely path. The local church does not know what to do with a place like Limonada, or with people like me." She also claims the truth that God's Word stays in Limonada just like the rain. And that His grace falls like the rain, and pools in the lowest places there.
Tita counseled the woman in the home and one of our team prayed for her, both knowing there is no other hope for her but the presence of God. Before we left we could not miss the name finger painted on her well-worn headboard. We believe it says Jesus.
View all updates from this trip >>
Read more about La Limonada >>