My Stubborn No Meets God's Gracious Yes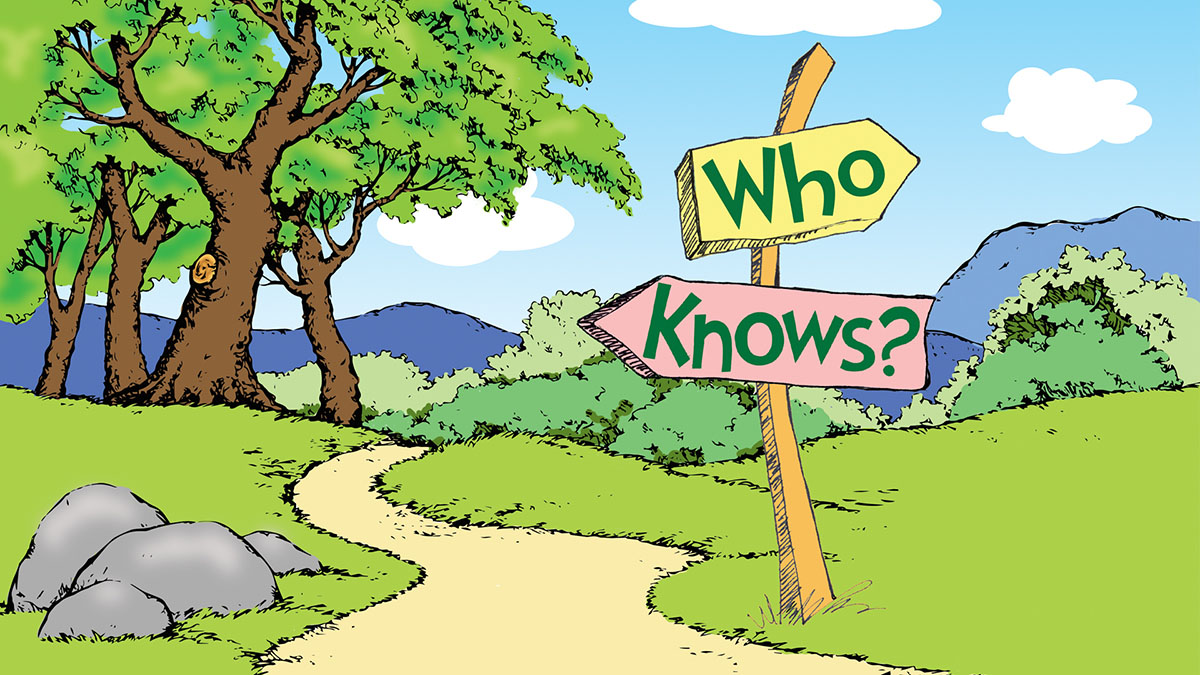 We're getting ready for worship on Sunday, when we'll explore Jonah's reluctant answer to God's call on his life. In preparation, Pastor Katie Fowler shares her own Jonah moment, in which God was unfolding a story she couldn't see at first. View worship bulletins >>
No way, God
Um, nope.
No way.
No chance.
No.
That was my answer. No way was I going to be a pastor. I had a mental image of what a pastor looked like and I thought, "that's not me." And as a woman, I thought pastoring wasn't an option. But God was gracious and kind to me, even in my initial "no."
I had people in my life who said, "Are you sure?" People who encouraged me to read Scripture again—particularly the passages that seemed to prohibit women leading in ministry. But for the time, my "no" stood. My heels were dug in.
But by God's grace, I started seminary anyway, imagining I would serve in some role at a church or parachurch ministry. And by God's grace, I pursued a Master of Divinity.
I was 21 going on 22 when I moved across the country to start at Fuller Theological Seminary in Pasadena, California. I was terrified of such a move. But God continually provided. His grace was incredibly evident. When I tell this part of my story, I like to say that it took those three years at Fuller for my defenses to come down. For my "no" to turn to a "yes."
There were some pivotal moments along the way as God began to expand my imagination for what He was doing in my life. At one point a preaching professor said to me, "You are so afraid you are being disobedient if you pursue ordination. What if you are being disobedient if you do not pursue ordination?" God's grace was at work.
My final year in seminary I took a class on 1 Corinthians. There I studied Paul's words on women. I studied the original context of some of the passages that appear to question or prohibit women in leadership in the Church. I saw with fresh eyes the overarching narrative of Scripture and the way that the curse was being undone in Jesus Christ. Men and women in the Bible were co-laboring in the gospel (as we see in Paul's own ministry). Truly, as Paul writes in Galatians 3:28, "There is neither Jew nor Gentile, neither slave nor free, nor is there male and female, for you are all one in Christ Jesus."
That was the final piece of my paradigm shift—understanding what God's word was saying about women in leadership and ministry allowed me to say "yes." Around the time of my graduation from Fuller, I began the process of ordination.
Once again, God was so kind. Later that year, I was given the opportunity to come to Colorado Springs and serve as a Stevens Fellow at First Pres. For two years as a Stevens Fellow, I got to learn what it means to be a pastor in a local church setting, working in various departments of the church, being mentored by staff and encouraged deeply in my calling. It was the first time I saw up close women serving as pastors in a local church. At that time I was surrounded by the likes of Sara Singleton, Nancy Fox and Jennifer Holz. It was this sweet season where trusted voices spoke into my life and encouraged me to keep saying "yes" to God's call on my life.
God's Gracious Yes
I have always been so humbled by the way God brought me to First Pres as a Stevens Fellow. I spent the better part of three years in seminary saying "I don't think so." "No way." But God redeemed that time. God never gave up on me, allowing me to pursue ordination in the care of such a loving and supportive church. God got me where I needed to be. My stubborn "no" was met by God's gracious "yes."
As I look back on my life, I see my tendency to sometimes say "no" at first. It's not necessarily a willful disobedience; I just don't see how the thing in front of me could possibly be God's will. But I am learning: stay open. Who knows? While I might think, "no way," God may be opening that door.
Who knows?!