Our Hands and Feet – Dominican Republic Mission Recap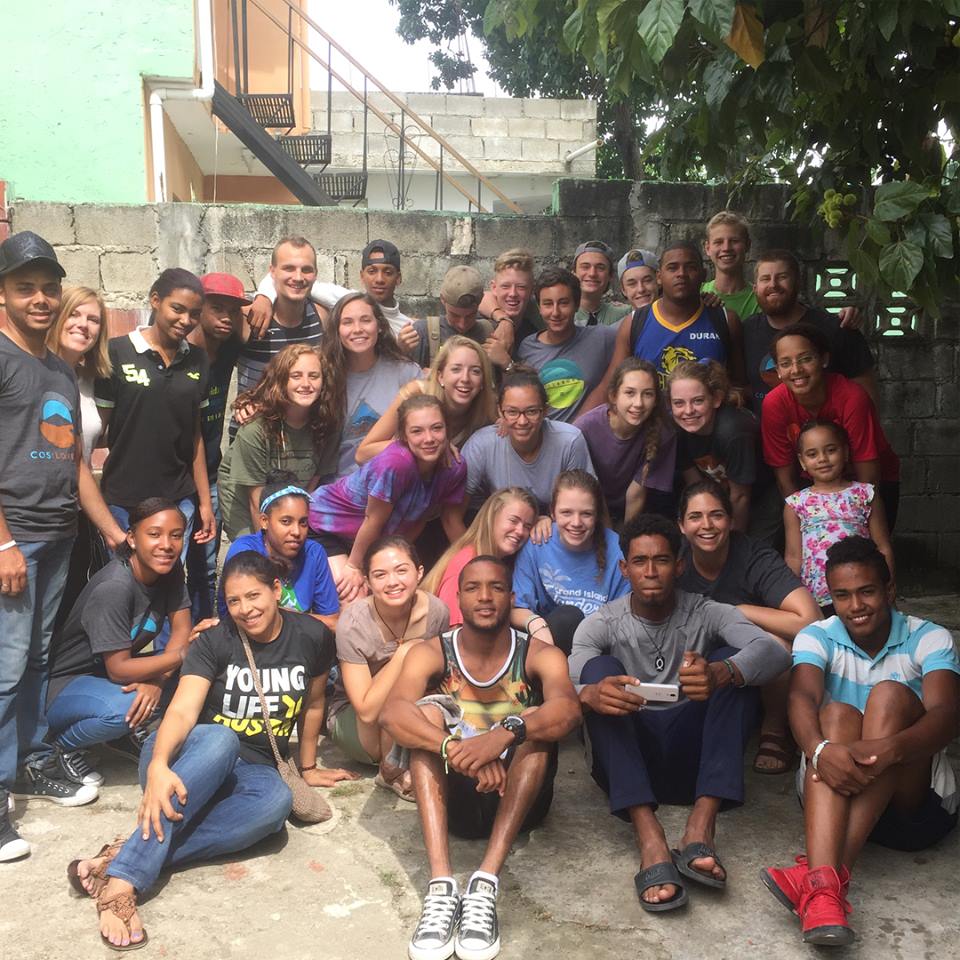 Christ's Transformations
Another trip to see our friends and partners with Young Life in the Dominican Republic is now in the books. For the past five years High School Ministry (HSM) at First Pres has been taking teams of students to work at Pico Escondido, the Dominican Republic's only Young Life camp. Team members also spend a few nights in homestays learning about the Dominican culture. Every year this trip leaves an impression that transforms students and their walk with Christ. This year's trip was no exception.
Christ's Work Projects
This year's work projects were all directly related to hearing, speaking and discussing the Christian life. While at Pico we had three tasks:
Painting (and more painting!) of metal rails. We learned that these pieces were later being turned into bleachers that students will sit on during Young Life Club to hear the Gospel preached.
Cleaning and prepping dorms. A handful of students from our team spent time chasing spiders, sweeping dust, and making beds in preparation for Dominican teens to have a safe and distraction-free space to sleep and debrief each talk at camp.
Hauling rocks and cement up one monster hill. One segment of our group worked on an area that the Pico camp staff describes as the most impactful attraction at camp: the low ropes course. It's place were teens face their fears and have to become vulnerable with one another in order to succeed. This process then opens up deep conversations about the fears in their lives, and allows God to enter in and bring His peace beyond all understanding.
The work projects in our homestay segment were equally impactful. We laid two cement pads, one of which was in the home that hosts the oldest Young Life club in the country. We literally laid the groundwork and now club leaders can use the space to proclaim the gospel. Each of our work projects humbled us to know that our hands and feet were directly advancing the message of the Gospel.
Christ's Relationships
Of course there is so much more to be expressed besides the work projects. The relationships that are formed and grown are so much harder to capture in the written word. The one word that rings in my mind is story. Our time in the DR was riddled with story: The story of how Vida Joven (Young Life) began in the Dominican Republic. The story of how Christ has captured the hearts of the leadership in the Dominican. And the story of each of our kids' lives that is still being shaped by our God. This trip has written another chapter in the story of their lives. Please pray with us that this story for each of these kids becomes deeply interwoven into the Story of God working in our world and in our hearts.
If you'd like to know more about our trip, I highly encourage you to find one of these teens and ask them about their experience. They will, no doubt, tell you about a hike to a waterfall. But linger with them a little longer as they find words to tell you about the way they saw God at work in their lives while in the DR. You can find all of our pictures on Instagram through our hashtag #hsmdoesdr.
Want to know how you can directly impact the lives of teens in Colorado Springs from week to week? Contact me, Scott Boss!