Pray for Pablo: Guatemala Team Update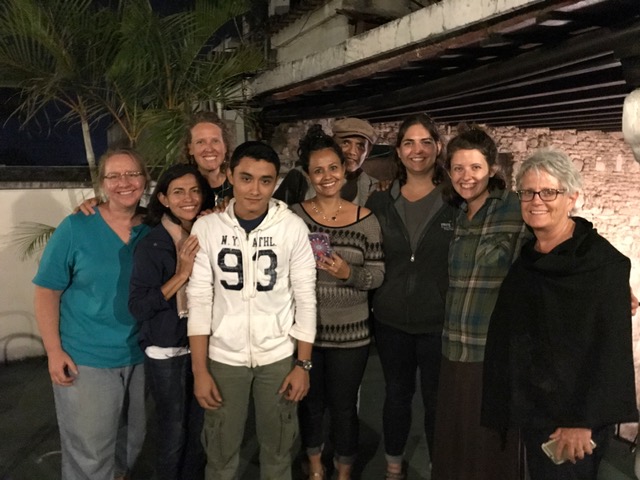 In the U.S. we see the importance of the next generation as future inventors, leaders and parents of the world. At First Pres we seek "to prepare all generations to impact lives for Christ." We lift up, mentor, guide and ignite young men and women to dream big and dream often.
Guatemala is a country filled with gang violence, lack of opportunities and lack of education, and the reality for young people in this country is not the same. Facing the fact that over 30,000 are in gangs, and a similar number are attempting to emigrate to the U.S., the people we have been meeting here in Guatemala have seen a need for change and have sought a solution. There is one person in particular who grabbed my attention because he is, in fact, a part of this next generation.
Pablo is an 18-year-old boy with three passions: Jesus, music and helping his peers see their value and identity in Jesus. We met with his father and mother, Mario and Marisol, who also have a heart for Christ and for building up the pastors in the rural areas of Guatemala. Pablo shared with us only briefly, but the six members of our team walked away encouraged and teary-eyed as we witnessed an 18-year-old boy understand the purpose God had for his life; we saw that he was truly anointed. He shared with us about helping his friends find their worth and identity in Christ, and also shared how he does that through music. As a singer/songwriter, he uses his creative expression to instill a message of hope and God's love in those who are blessed to hear his gift.
Mario shared a story about his son. While going to meet with and encourage a pastor from a rural area, Pablo saw a bass guitar lying in the ravine near where they parked. Mario told Pablo to leave it—it was just garbage. Pablo saw something different; he saw something more than just a beat-up bass guitar. Pablo looked past the outer scars, and saw the potential to use this bass for his music, for God's Kingdom. While only 18 years old, Pablo has a vision and a passion for his generation. He sees what many would consider beat-up as an opportunity for beauty in God's kingdom.
Pray for Pablo and his parents Mario and Marisol.
Pray that Pablo would continue to lean into the calling God has placed on his life.
Pray for the youth of Guatemala—for ears to hear and eyes to see the ways that God is present in their lives.
View all updates from this trip >>