Something Significant for Christmas - Reasons to Give Significantly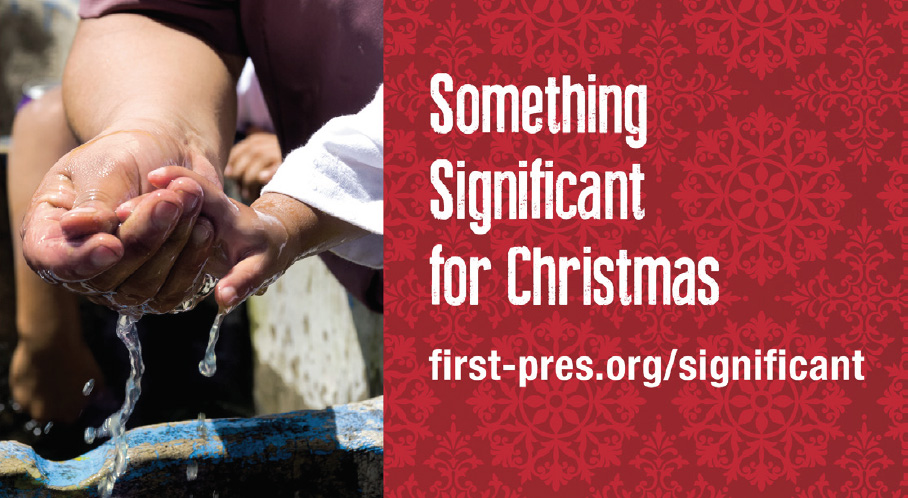 The leftover pie from Thanksgiving and the madness that comes with Black Friday shopping are finished, but Christmas and the spirit that comes from this time of year are just ramping up.
Often, the true meaning of Christmas is overshadowed by the commercialization and materialism that has become attached to the month of December. However, many people and families choose to stay rooted in the foundation of Christ, which then becomes guides how they give.
The Something Significant for Christmas catalog serves as an alternative to the season's manic acquisition of "stuff" and allows for individuals and families to choose gifts that provide more meaning than some of the alternatives.
Listen to why the Roth family gives significantly and why their kids are excited about it:
Other reasons to give significantly:
These gifts meet real, identified needs.
They demonstrate your own values around giving.
It allows children to be involved in the process of giving by relating to the gifts they choose for their loved ones.
These gifts are economical, so they each have impact far beyond their monetary value.
They have longevity and don't "wear out."
Each gift is thoughtfully selected to offer variety and to encourage connection to our own city and First Pres partners around the world with whom you can interact through various mission engagement projects throughout the year.
The gifts can be catalysts for gospel conversations as you share why you choose to give significantly.
How to give Significantly:
Order online, or mail back the order form from the print catalog or drop it off at First Pres. You'll be notified when the cards announcing your gifts are ready.
On Sunday, December 10th, and Sunday, December 17th, you can order in person at First Pres and receive your cards immediately. Look for tables in the Plaza and Narthex.