Something Significant for Christmas - There is Still Time!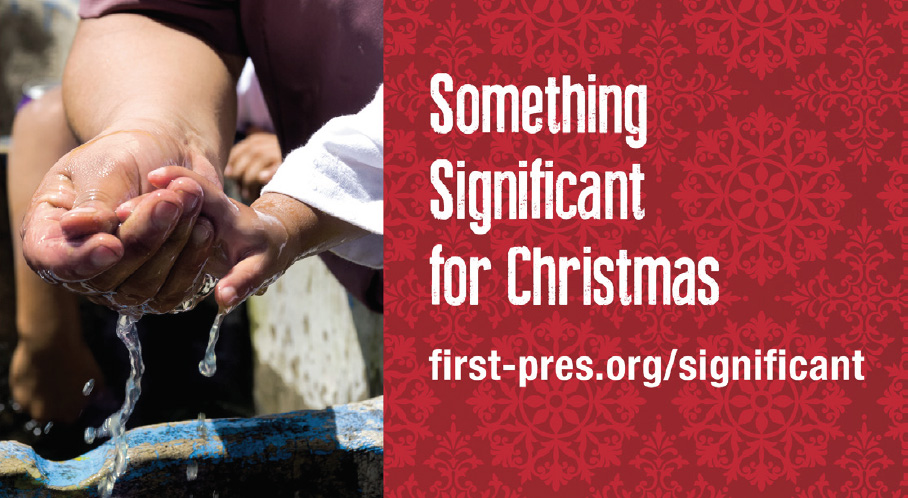 Christimas cards are filling our mail boxes. Wrapping paper is consuming our dining room tables and closets. The Christmas to-do list seems to be getting longer. Despite all of this, we deliberately choose some activities simply because they help us remember the reason for the season. We rejoice and wait in anticipation for the arrival and birth of our Savior.
Gifts of Love
Giving heartfelt gifts to the ones we love is one way we keep the true meaning of Christmas forefront. The Something Significant for Christmas catalog exists to reflect the generosity and the heart of this season.
With ten days until Christmas, there is still time to purchase a gift for a friend, family member, coworker, or teacher. Gifts from the catalog impact First Pres partners in the Colorado Springs community and around the world. They are gifts that keep on giving!
We'll Fill Your Order in Real Time
Sunday will be the last day we'll fill orders in the Narthex and Plaza before and after worship. Come stop by to get your cards on the spot!
Can't come Sunday? You can order online until the end of the year.