Start Somewhere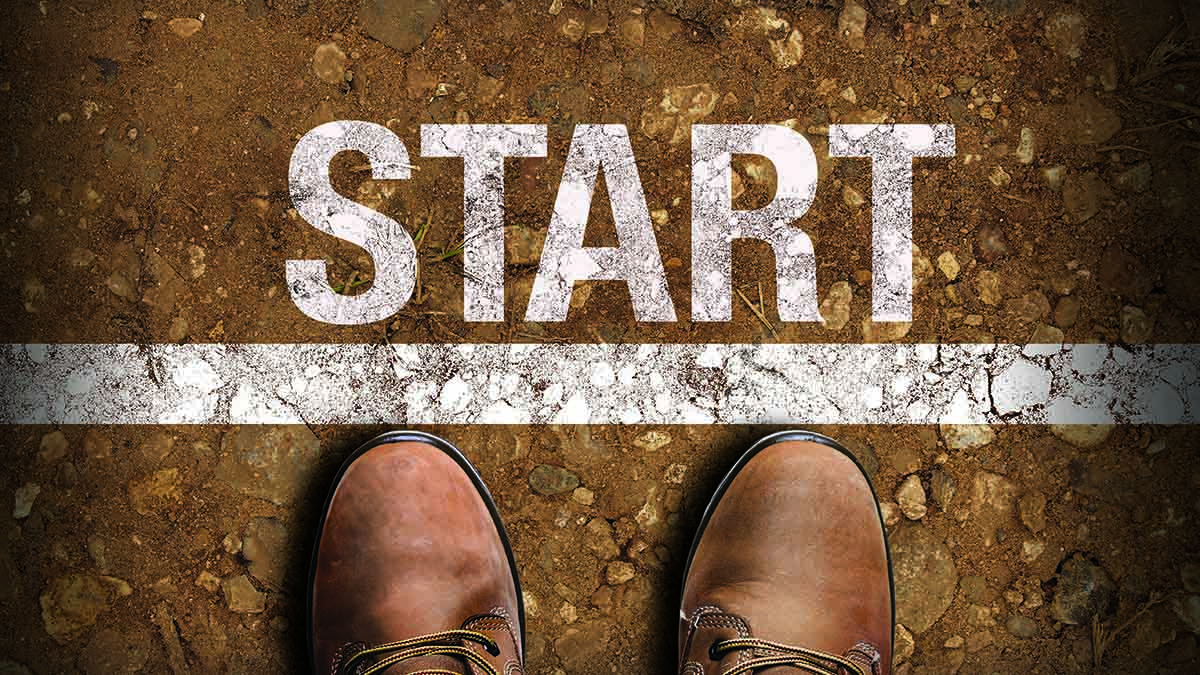 What will you do with 2018? It feels like a big question to me. Each year is a gift, each day an added blessing. How will I use the time God gives me?
It can feel difficult finding the motivation to get going in a new year. The pressure of the opportunities before us couple with the malaise of the post-holiday drag, and the prospect of getting back to work sometimes feels a little grim. But we can find a way to Start if we look to the Lord and encourage each other.
For the next five weeks, we will study the first chapter of Mark. Mark starts his Gospel with one word: "Beginning." Mark begins with "begin." "The beginning of the gospel of Jesus Christ, the Son of God" (Mark 1:1 ESV). Sometimes you just have to start. But the start can be the hardest part. You can learn a lot from how Jesus begins His ministry.
In his book, Start., comedian-turned-consultant Jon Acuff says we all need to find a new thing to start. God has something next for you to begin, and starting new things keeps us young. New things cause new connections in the wiring of your brain, releasing new energy in your life. Jon writes, "That's why my grandmother takes Tai Chi. She may be 85 in birth years, but she's 22 in Tai Chi years. She's brand new on that particular road to awesome" (p. 218). Fun book. Starting a new thing can bring a new youthfulness, and God always has good plans for you.
Last month at our Christmas Party for staff, we not only shared gifts and some incredible hot chocolate, but we heard from our friend Trish Bibler. Trish is retiring after having served First Pres faithfully on our staff for 47 years! We are proud to honor her long service this Sunday with a reception in the Sheldon Jackson room. Retirement may sound like an end. But it's not. It's a start. It just takes courage to step forward into the unknown and see what God has in store.
Commit to the Lord whatever you do, and he will establish your plans. – Proverbs 16:3


---
Visit My First Pres and "Manage E-Newsletters" to receive messages like this one from our pastors by email each Tuesday, along with links to First Pres news.