Tell Me More! Growing Young at First Pres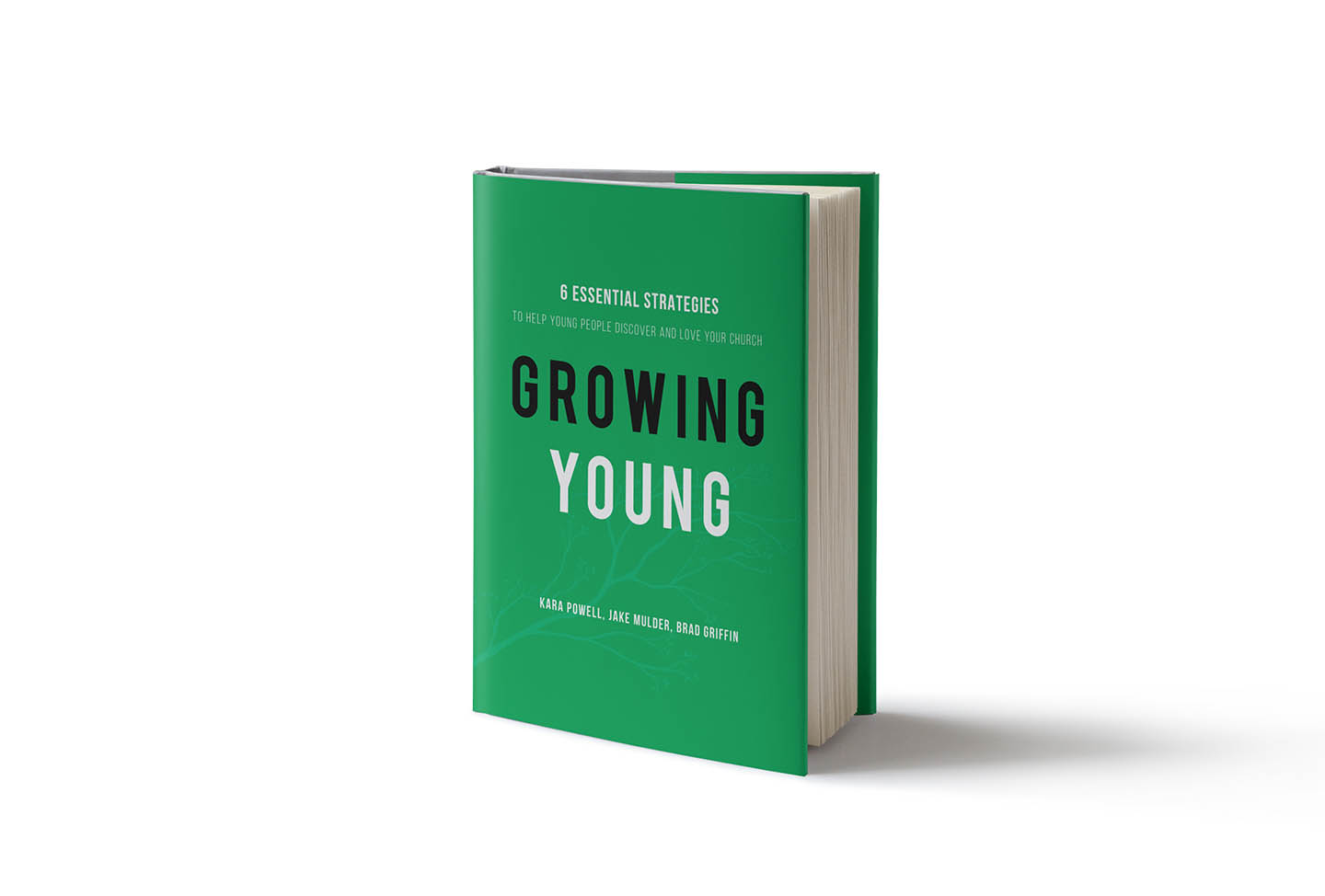 "We're going to adapt. We're going to thrive. We're going to find our way into the next generation and be used of Christ to reach the lost and spiritually darkened of our times. This church is going to flourish in Jesus' name. And one day long from today, we're going to hand this church off in strength to a generation not yet even born."
Lead Pastor Tim McConnell's passion for reaching out to those who don't yet know Jesus was evident as he delivered the sermon "Christ to the Lost" as part of the Movement series. First Pres can grow into the flourishing church he described as we love our unbelieving neighbors with Christ's love and spend ourselves on behalf of the next generation.
A small group of First Pres leaders is in the middle of an intense year-long commitment to doing the latter through participation in the Growing Young Cohort. Based on research conducted by the Fuller Youth Institute, Growing Young highlights six commitments of churches across the U.S. that are "growing young"—building meaningful relationships with teenagers and young adults and thriving spiritually, emotionally, missionally and numerically, even as church participation in America declines overall.
The Six Growing Young Commitments:
Unlock Keychain Leadership: Encourage, equip and empower young people (ages 15-29) to lead in meaningful ways throughout the church.
Empathize with Today's Young People: Walk with them on the journey of faith and listen well as they navigate the foundational questions Who am I? Where do I fit? and Why am I here?
Take Jesus' message seriously: Don't water down the message of Scripture, but dig deeply into the foundational ideas of the faith. Be comfortable with hard spiritual questions.
Fuel a Warm Community: Be a church that feels like a family. The world of emerging adults is hyper-connected digitally but lacks deep, authentic relationships where they can be truly known and unconditionally loved.
Prioritize Young People (and Families) Everywhere: Allocate resources toward children, families and young adults in all areas of the church.
Be the best neighbors: Care for "the least of these" in the city and bring God's peace and wholeness to the world.
The First Pres Growing Young Team has committed to engaging and implementing the Growing Young concepts at First Pres. As part of a cohort led by the Fuller Youth Institute, the team also benefits from working through these powerful ideas in community and with expert coaching.
These Are Heart Choices
The team recently returned from their second trip to Pasadena to meet with the cohort and shared some takeaways that have pressed into their minds and hearts. They're thinking deeply about the intersection of the Growing Young concepts and the enormous opportunity presented by the recent opening of the new First Pres Worship Center. Energy for making the most of the moment is high.
Scott Boss, Associate for High School Ministry, kicked off the group reflection: "Our church has shown repeatedly that we're concerned about the next generation. We added the Weber Street Center. We started two preschools. Now we have a brand new Worship Center. But the Growing Young Commitments are all heart choices—to be relationally warm, to take Jesus seriously, to empathize with young people. Buildings can't do that. We have to do that."
Asking Good Questions
Lead Student Ministries Associate Allen Hunter and College Ministries Intern Maddie du Breuil helped to describe how First Pres can live out the Growing Young commitments. As a result of their recent time in Pasadena they were thinking about asking good questions and listening well—things anyone can learn to do. These actions may seem simple, but they're absolutely essential to filling the physical spaces of our church buildings with relational warmth. And relationships are often the deciding factor in whether young adults will lean in to a church body—or whether they'll walk away.
As a starting point, Scott, Allen and Maddie agreed that the phrase, "Tell me more," can be an instant game-changer for building relationships with young people. "It puts you in a posture of learning," said Scott. "It communicates, 'I'm caring for you. I'm giving the power in this relationship to you,'" added Allen. It's this stance of humility, authenticity and openness that will mark First Pres as a church young people want to call their own.
---
Interested in helping First Pres grow younger? Interns Chuck Fowler and Maddie du Breuil are leading a series of discussions to help older adults learn to connect with and minister to young adults. Contact Maddie at for details.