The Difference CityServe Makes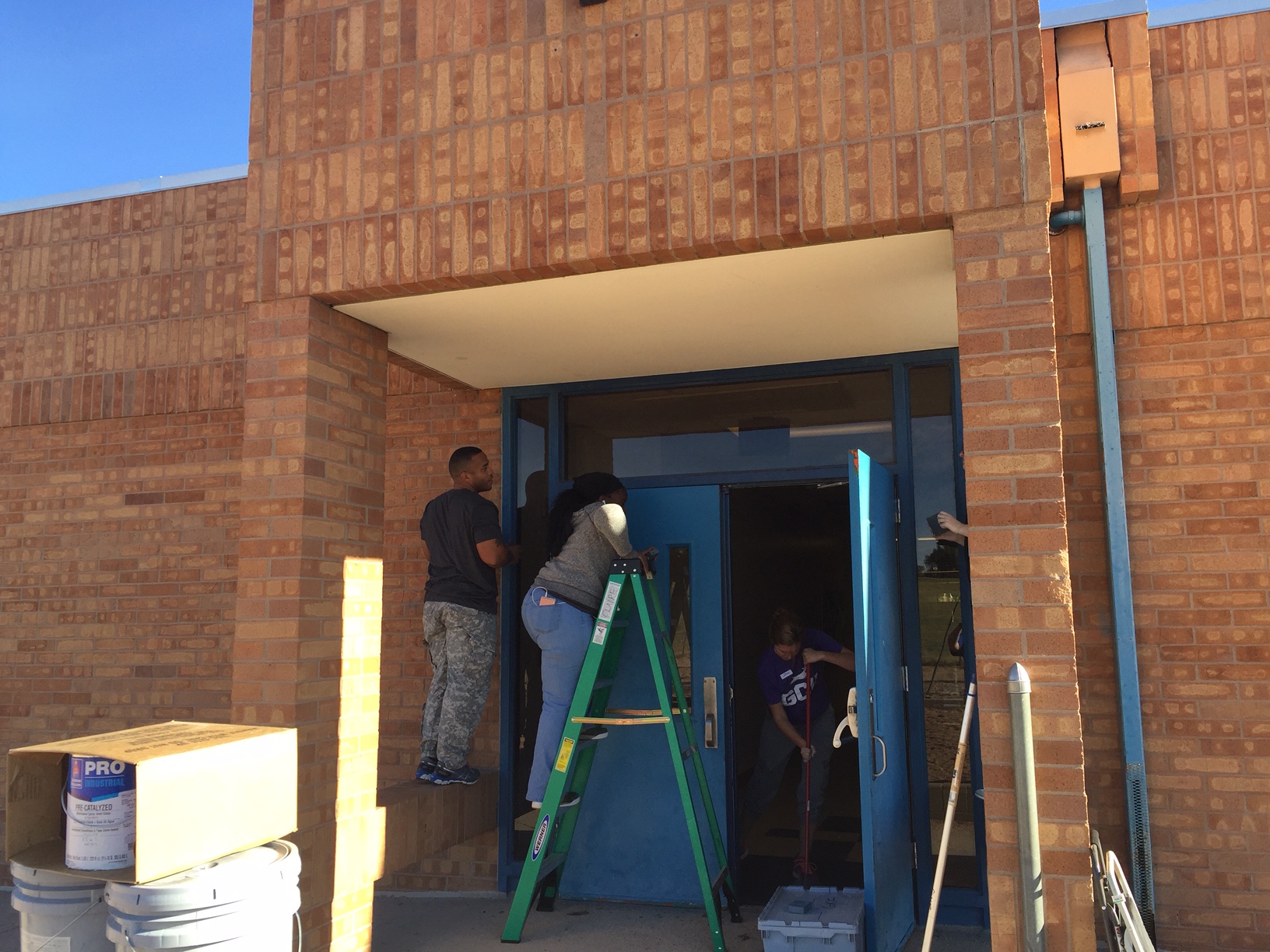 Guest post by Kim Noyes, Centennial Elementary Principal
Last year, we were fortunate to be chosen as a CityServe project site. The day was simply a dream come true!
Our site coordinator, Mick, and his lovely wife came out about a week prior to the project to establish the schedule, look at our needs, and discuss the plan. Our goal was to paint every exterior door of Centennial Elementary School. For years, our school had been in desperate need of a paint job, but we were unable to accomplish this lofty goal. Lucky for us, 35 CityServe Volunteers helped us reach our goal! The building's doors were all painted, and the team went above and beyond in very possible way to positively impact our school.
Because of City Serve, our exterior doors match the quality of work that is happening in our school. Without CityServe, this would not have been possible. I am grateful to be able to not only serve our Pikes Peak Park Community, but I am also grateful for amazing CityServe Volunteers because they helped our school team accomplish this amazing project! Thank you. We look forward to participating again this year and hope to work on the inside of our school. There is not a doubt that a small, committed group of people can change the world, and with CityServe as a Centennial Elementary Partner, we will.
Are you ready to make this kind of difference in our city this fall?