What Does the Bible Say about the Soul?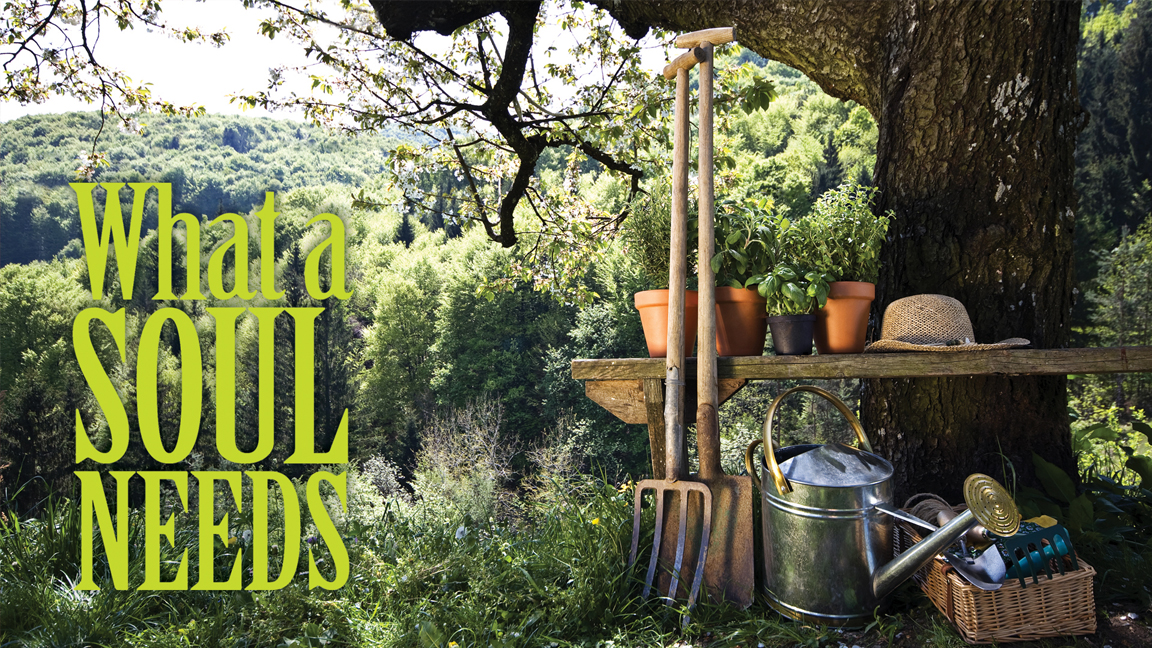 In today's world, people talk to themselves. In the Bible, people talk to their souls. And there's no denying that our souls are integral to the giving of ourselves to the Lord, with nothing held back.
Deuteronomy 6:4–5
Hear, O Israel: The Lord our God, the Lord is one. Love the Lord your God with all your heart and with all your soul and with all your strength.
I Samuel 1:12-16
As [Hannah] kept on praying to the Lord, Eli observed her mouth. Hannah was praying in her heart, and her lips were moving but her voice was not heard. Eli thought she was drunk and said to her, "How long are you going to stay drunk? Put away your wine."
"Not so, my lord," Hannah replied, "I am a woman who is deeply troubled. I have not been drinking wine or beer; I was pouring out my soul to the Lord. Do not take your servant for a wicked woman; I have been praying here out of my great anguish and grief."
Psalm 6:1-4
Lord, do not rebuke me in your anger
Or discipline me in your wrath.
Have mercy on me, Lord, for I am faint;
Heal me, Lord, for my bones are in agony.
My soul is in deep anguish.
How long, Lord, how long?
Turn, Lord, and deliver me;
Save me because of your unfailing love.
Psalm 19:7
The law of the Lord is perfect,
Refreshing the soul.
The statutes of the Lord are trustworthy,
Making wise the simple.
Psalm 42:5
Why, my soul, are you downcast?
Why so disturbed within me?
Put your hope in God, for I will yet praise him,
My Savior and my God.
Psalm 62:5-6
Yes, my soul, find rest in God;
My hope comes from him.
Truly he is my rock and my salvation;
He is my fortress, I will not be shaken.
Psalm 103:1-5
Praise the Lord, my soul;
All my inmost being, praise his holy name.
Praise the Lord, my soul,
And forget not all his benefits—
Who forgives all your sins
And heals all your diseases,
Who redeems your life from the pit
And crowns you with love and compassion,
Who satisfies your desires with good things
So that your youth is renewed like the eagle's.
Proverbs 16:24
Gracious words are a honeycomb, sweet to the soul and healing to the bones.
Matthew 16:24-26
Then Jesus said to his disciples, "Whoever wants to be my disciple must deny themselves and take up their cross and follow me. For whoever wants to save their life will lose it, but whoever loses their life for me will find it. What good will it be for someone to gain the whole world, yet forfeit their soul? Or what can anyone give in exchange for their soul?
Hebrews 4:12
For the word of God is alive and active. Sharper than any double-edged sword, it penetrates even to dividing soul and spirit, joints and marrow; it judges the thoughts and attitudes of the heart.
Scripture has almost 100 references to the soul. Why not try using a search tool such as BibleGateway.com to find them, meditate on them, and see what God will do in your soul through the reading of His Word?
---
We're getting ready for worship on Sunday! Are you? Worship bulletins have been posted here.