Youth Mental Health: Kaitlyn's Story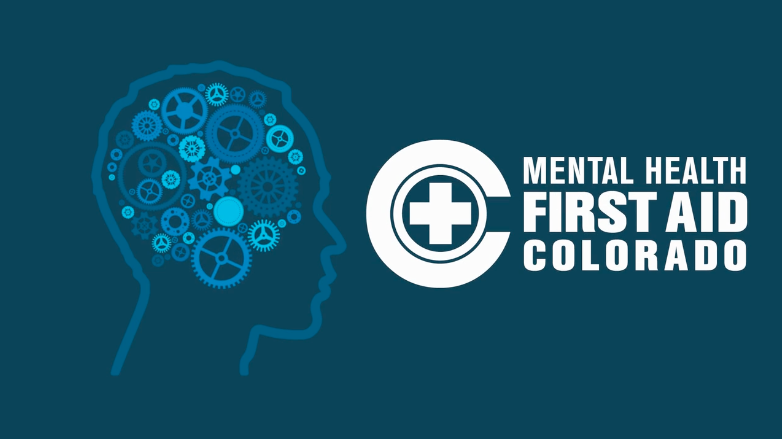 Kathy Dobyns spends her days at First Pres ministering to preschoolers. But her heart beats for older students as well, especially in light of the recent suicides that have rocked our city's high schools. In response, Kathy has been instrumental in bringing the Youth Mental Heath First Aid course to First Pres. Kathy's passion for connecting adults with resources to help teenagers springs, in part, from her daughter Kaitlyn's experience with depression, which came to a head her senior year in college. But the roots of depression began much earlier.
We didn't see any warning signs
"When, after a tragic event, you hear parents saying, 'We didn't see any warning signs…' well, that was our experience with Kaitlyn," says Kathy. "These are kids who are part of Young Life, on the swim team, high achievers in school. Kaitlyn was driven, an honor student, a leader, serving as a camp counselor." In short, she was the kid who seemed to have it all together.
Kaitlyn also found a strong, supportive community here at First Pres. She had mentors, she had cheerleaders, she had strong role-models both male and female. But she also struggled with a nagging need to please people—a message she heard everywhere in the culture. "There were times throughout high school when she would have low moments of despair," Kathy remembers, "but then she would bounce back very quickly. I didn't really connect it with depression or anxiety."
When Kaitlyn left for college on the east coast, the loss of her community of faith affected her drastically. Over her four years at her university, she slipped downward little by little until she was in a place of deep in despair. Kathy explains, "She'd call me from the train station and say, 'I don't want to do this anymore. I don't want to wake up tomorrow.' And I was thinking, 'What are you saying?' fearful that she might harm herself."
Bringing depression into the light
Over Christmas break of Kaitlyn's senior year, Kathy made arrangements for Kaitlyn to meet with Laurel Justice, a counselor who is part of the First Pres family. In diagnosing Kaitlyn with clinical depression and identifying other complicating issues in her life, Laurel was able put Kaitlyn on a road to hope. "She took the shame out of depression by naming it. By bringing it into the light. By saying, 'It's OK to not be OK.'" Kaitlyn's diagnosis was eye-opening for Kathy as well. "If I had known or had the awareness of some of these warning signs," she says, "I could have responded better much earlier."
Now Kaitlyn knows that when she experiences low times, she has many resources available to her. Last month, she and her husband Paul became parents for the first time, and Kaitlyn was able to be honest with herself, her family and her medical providers about post-partum anxiety and depression she was experiencing. And she's glad to have her mother tell her story here, and hopeful that it will give others the courage to say, 'I'm not OK."
Removing the Stigma of Mental Illness
Kathy's desire in bringing Youth Mental Health First Aid to First Pres is that it will "de-stigmatize" the conversation about mental health. She hopes that after attending the course, parents, teachers and others who love teenagers will be able to bring light into the dark of mental illness by noticing teens' struggles, helping them to be honest, and connecting them with the many resources that are available to them.
The Youth Mental Health First Aid Course will take place in the Cathedral Room from 11:30 to 3:30 p.m. on April 20 and April 27, for a total of 8 hours of instruction. A generous grant has made the course free to the community.
Video: What is Mental Health First Aid?